To Our Valued Customers:
We are SO excited to be able to enjoy the fall festivities again during our Fall Fun this season! Please see our Fall Fun hours and pricing below.
Fall 2022 Hours:
September 17th - October 30th
Nursery Hours:
Monday: 8:00am - 5:00pm
Tuesday: 8:00am - 5:00pm
Wednesday: 8:00am - 5:00pm
Thursday: 8:00am - 5:00pm
Friday: 8:00am - 5:00pm
Nursery & Fall Fun Hours:
Saturday: 10:00am - 5:00pm
Sunday: 10:00am - 5:00pm
Happy Fall from us to you,
Lupardi's Farm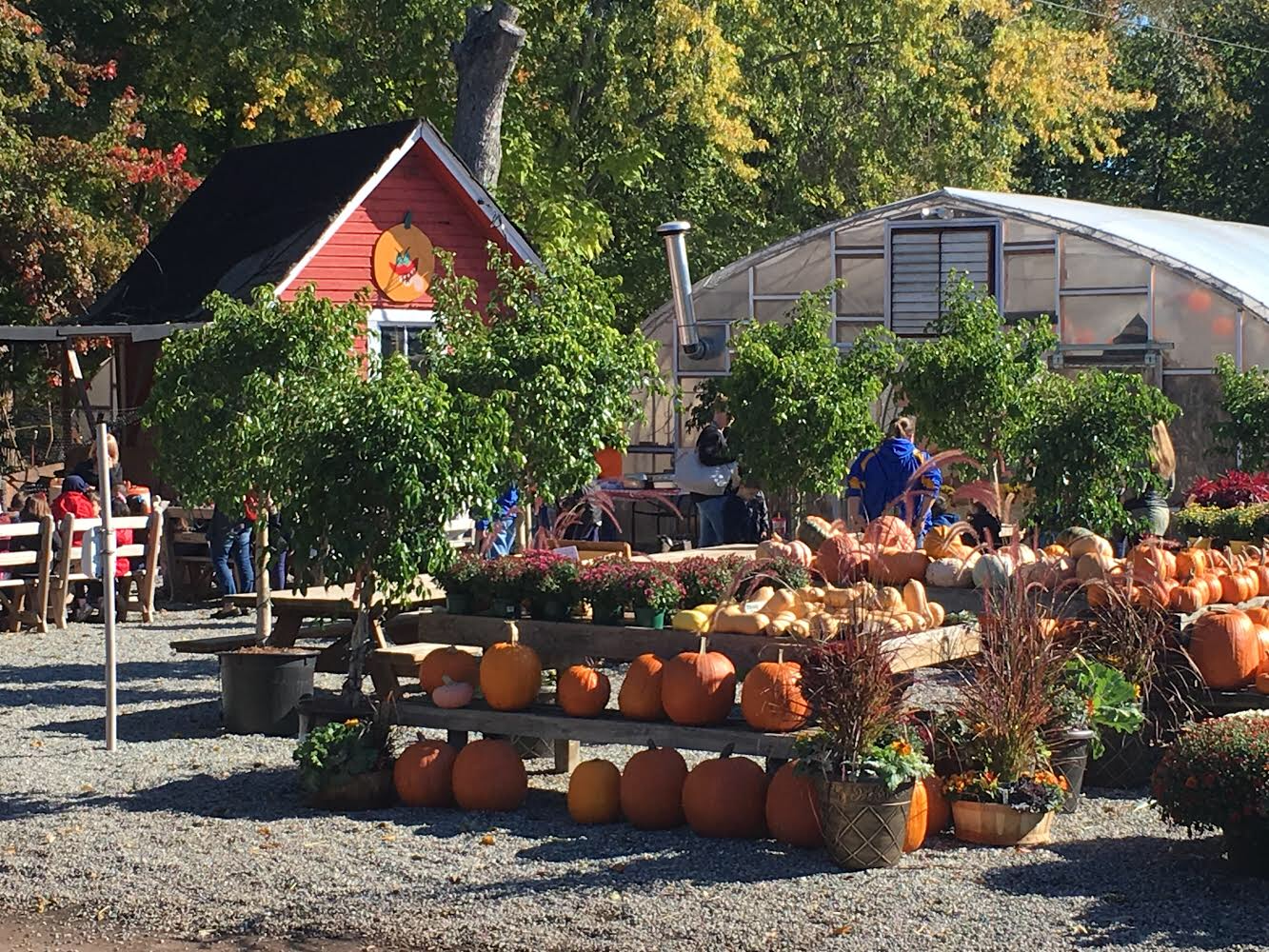 Fall Fun at Lupardi's Nursery!
September 18th - October 30th
Weekends
Weekends are filled with fun here at Lupardi's Farm! During the day we have friendly furry animals in our feeding zoo; cows, sheep, goats, alpaca, pigs and more! We also have tractor-pulled wagon rides where you can sit back, relax and take in all fall has to offer here at Lupardi's, or you can even grab a sugar pumpkin on the ride. You can also slide down our 30-foot tree house slide or adventure off into our six-acre corn maze to find all twelve, farm theme, stamping stations. After working up an appetite, you can stop by our snack hut for some snacks, hot dogs, pretzels, fresh donuts, juice, cider or water. Come on down for a fun-filled, relaxing day at Lupardi's Farm!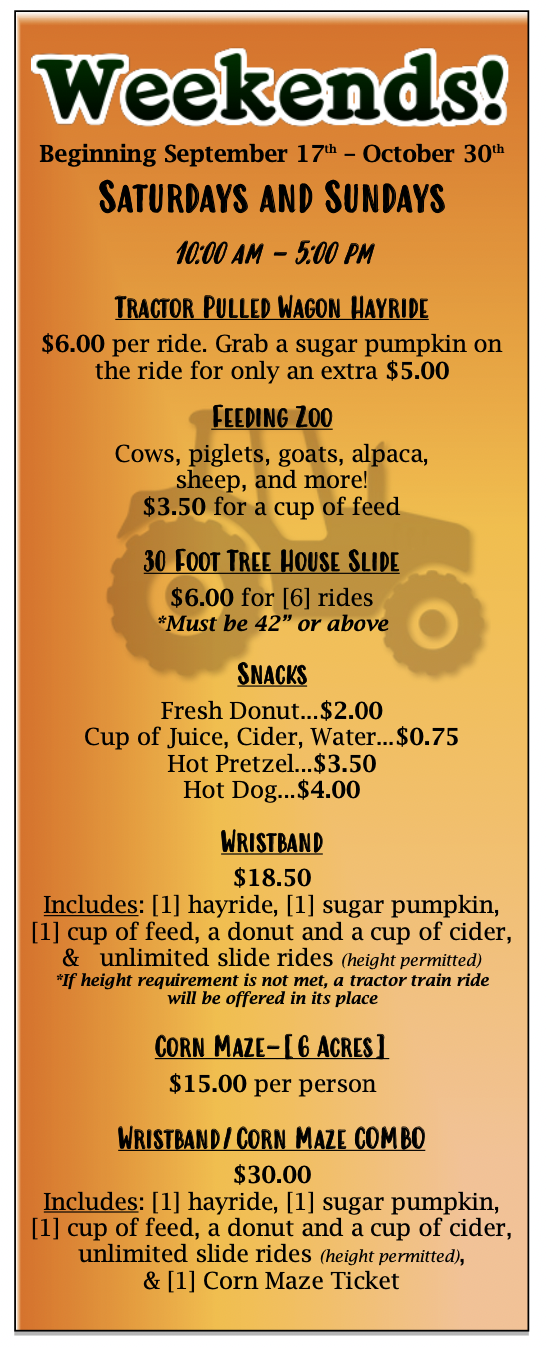 Come visit Lupardi's Nursery this fall for a number of fun activities for the whole family! Whether you like to feed farm animals, take a walk in a corn maze, or take part in our other Fall Fun activities, Lupardi's Nursery has everything to offer! Stop down for some fall fun on our farm, we hope to see you!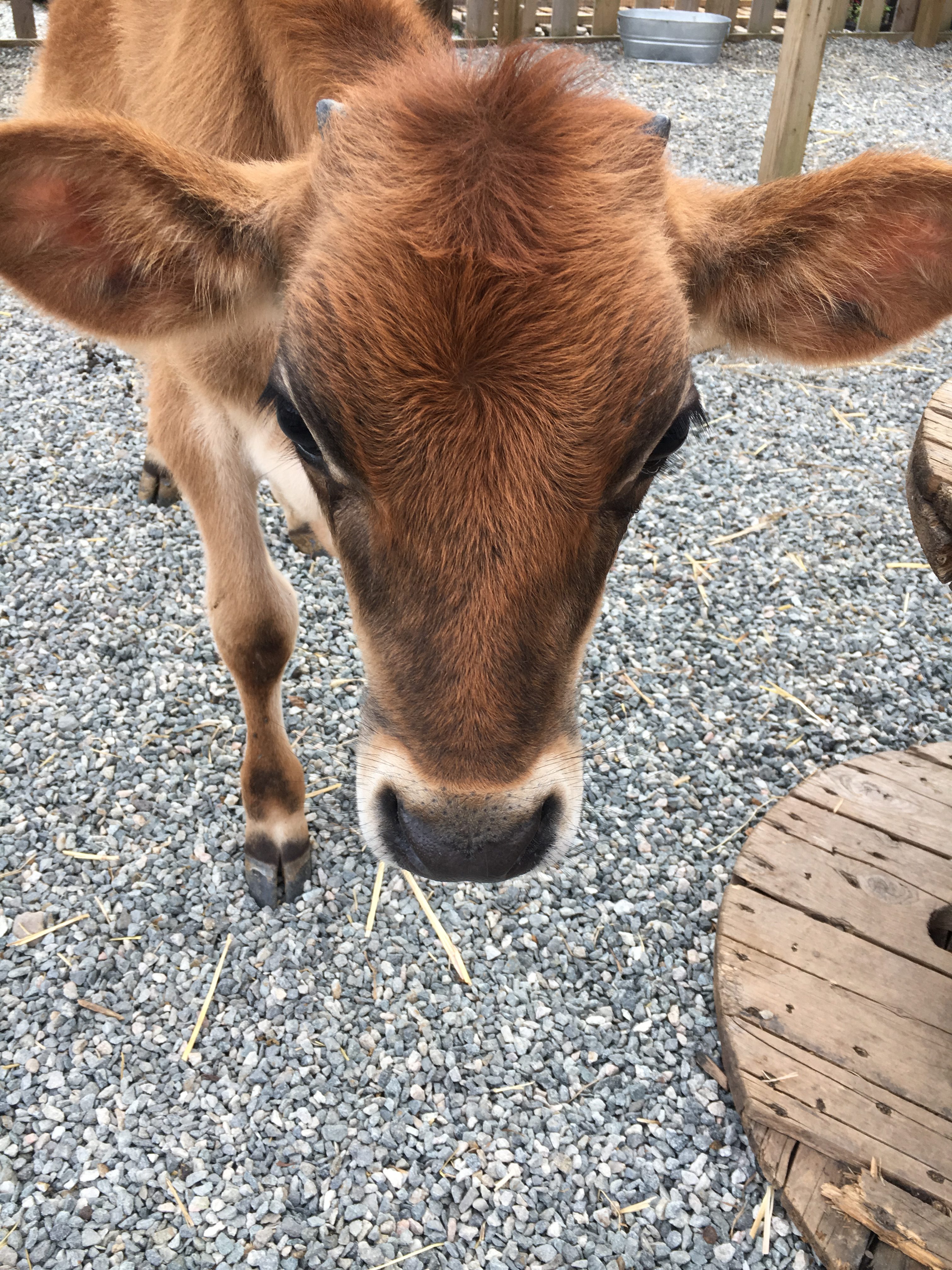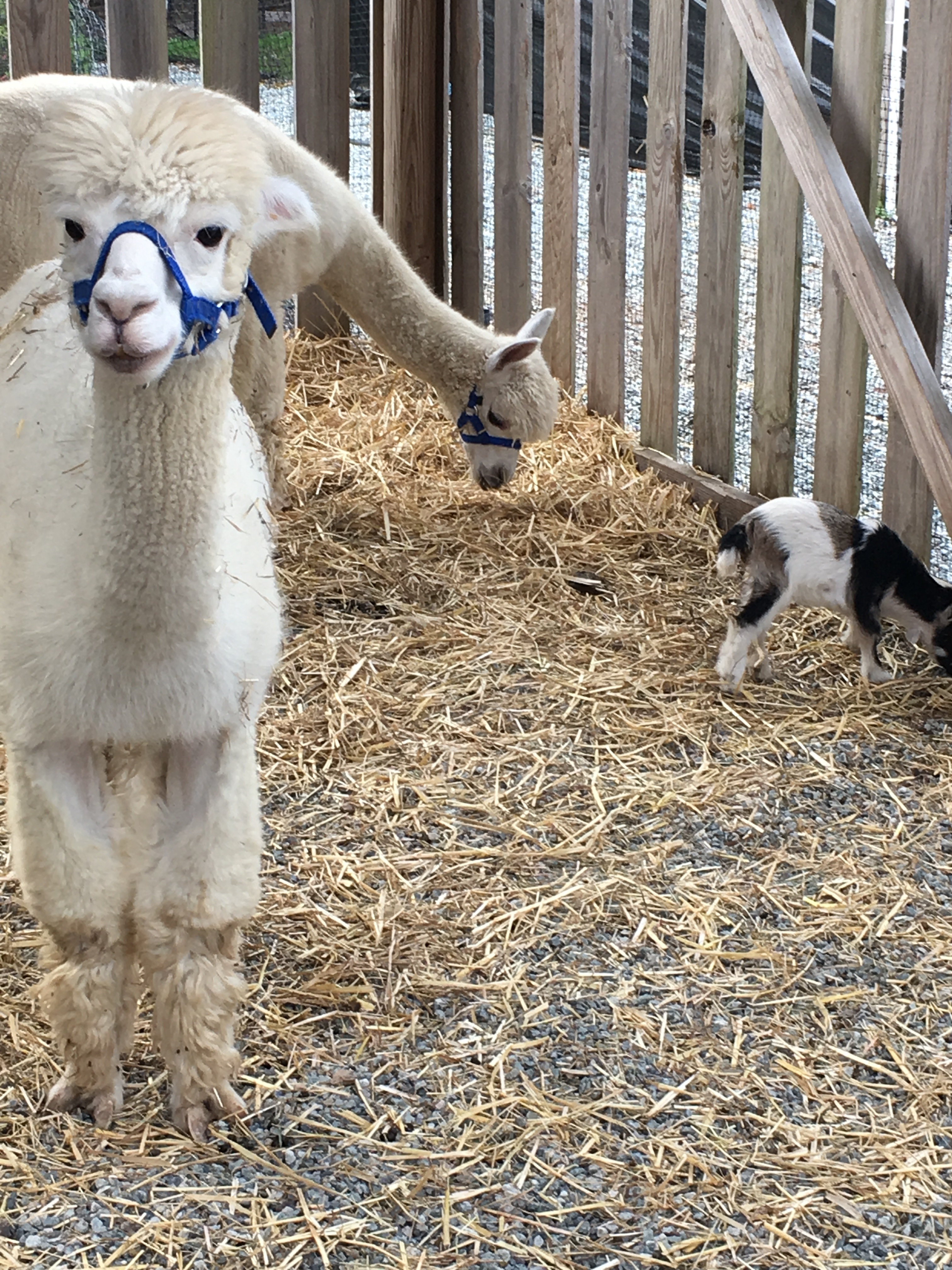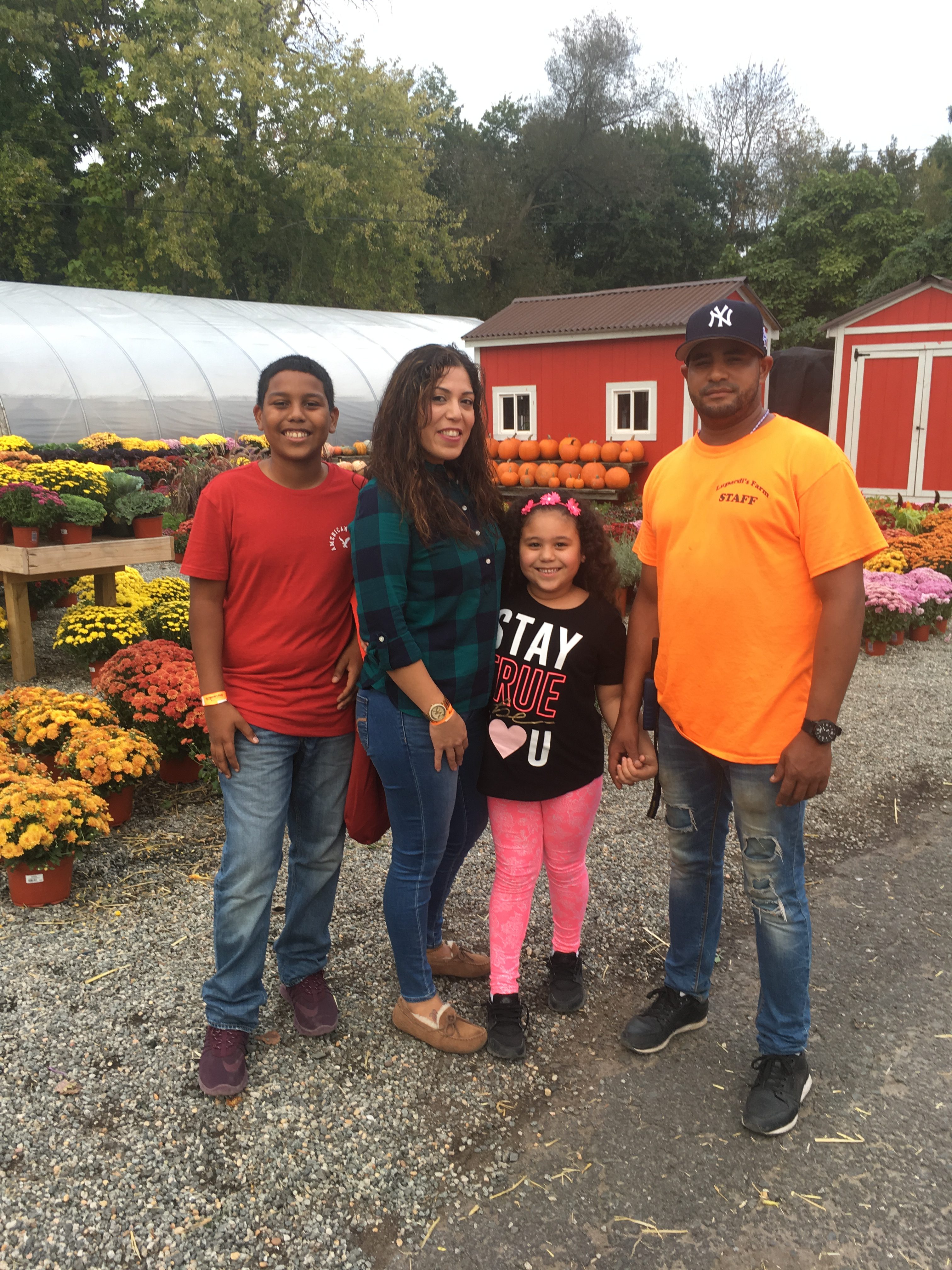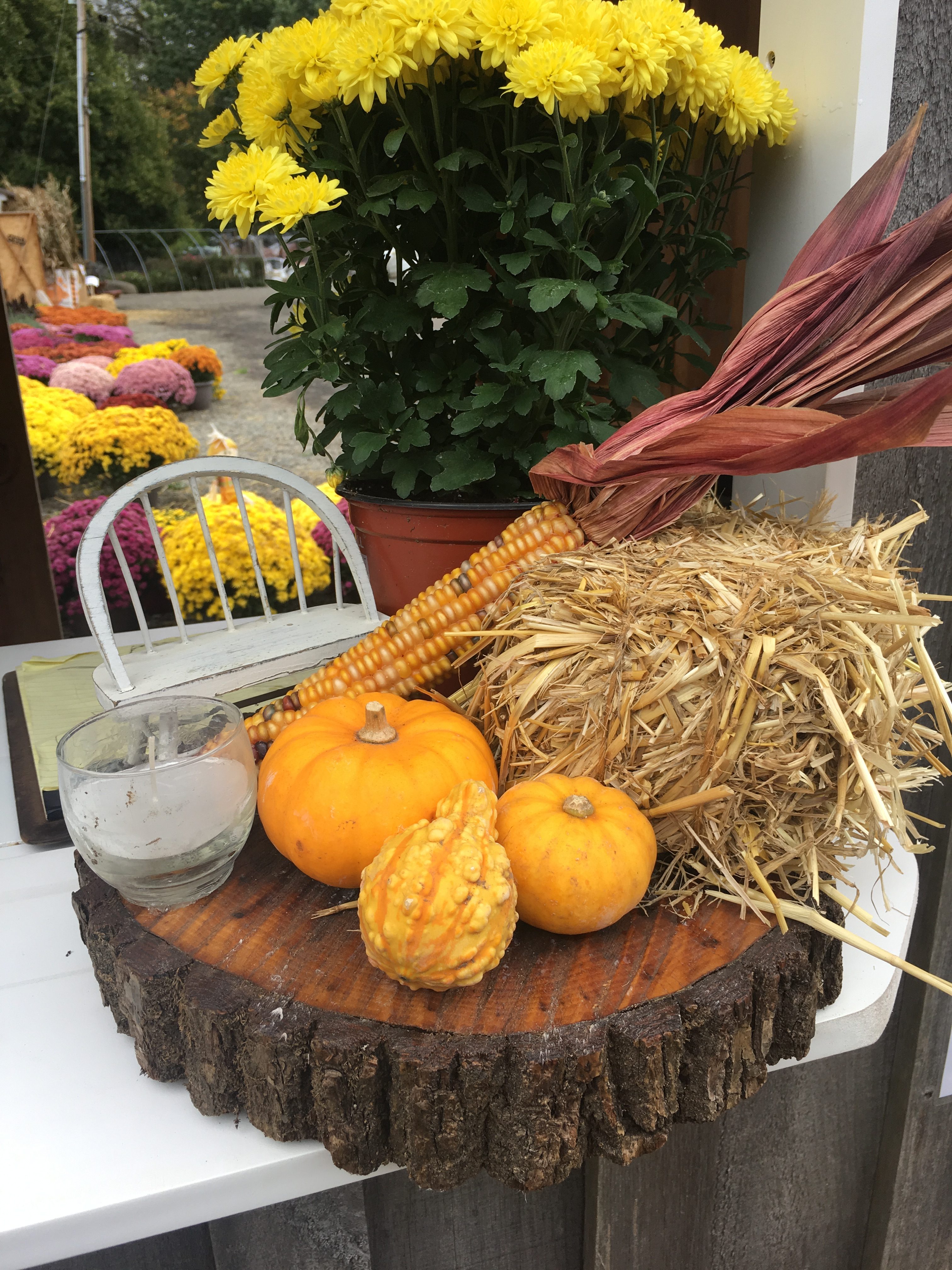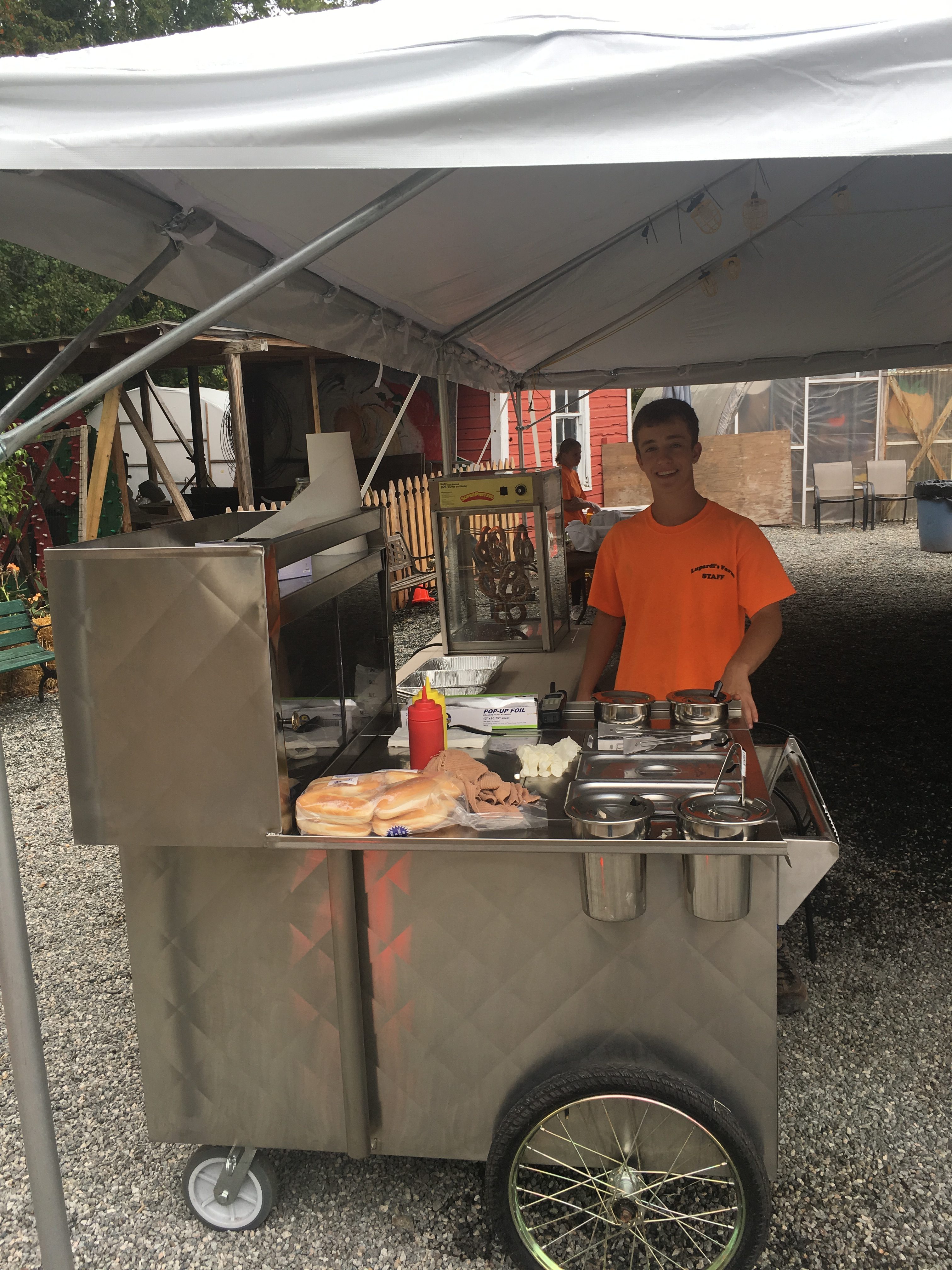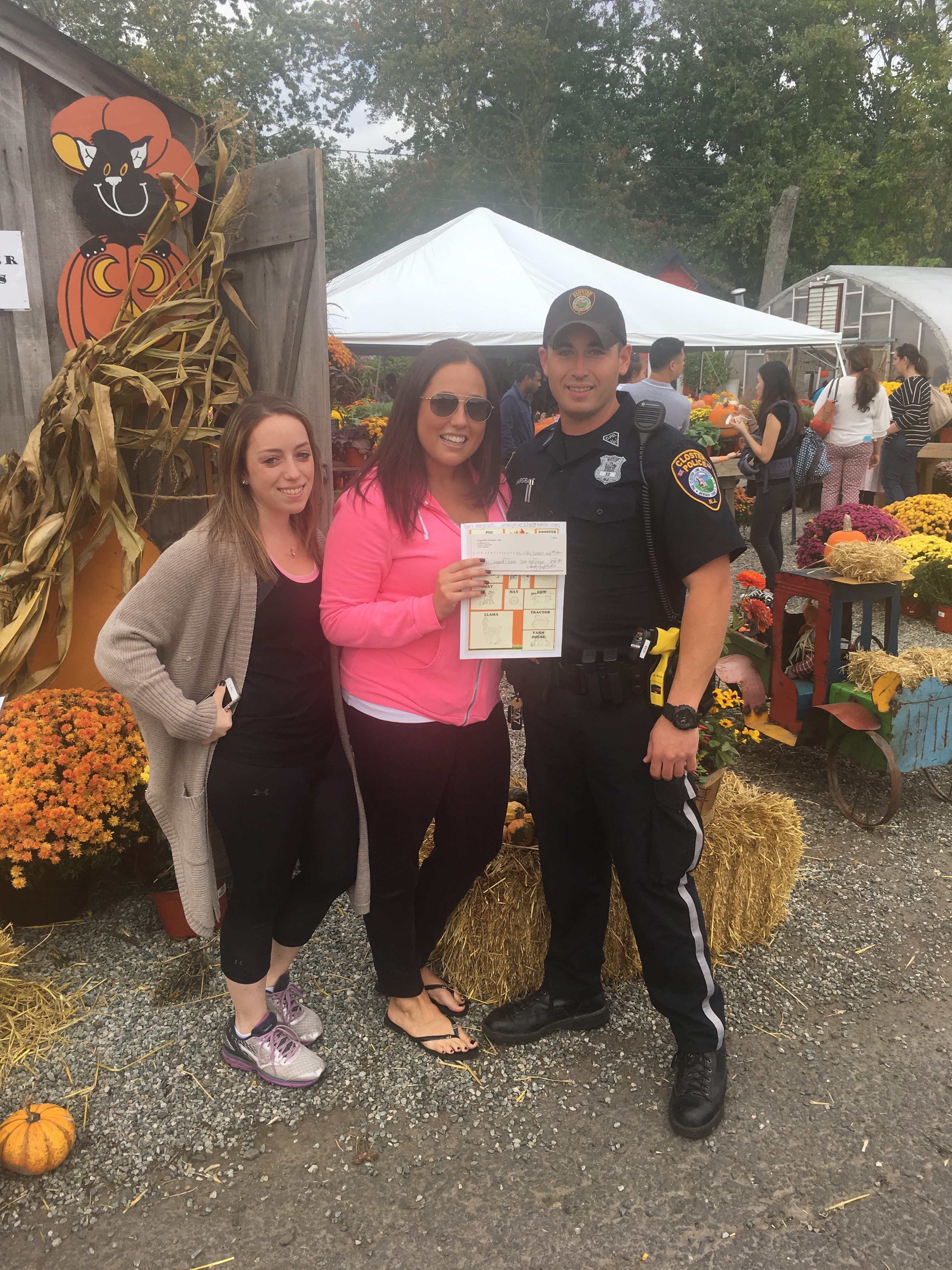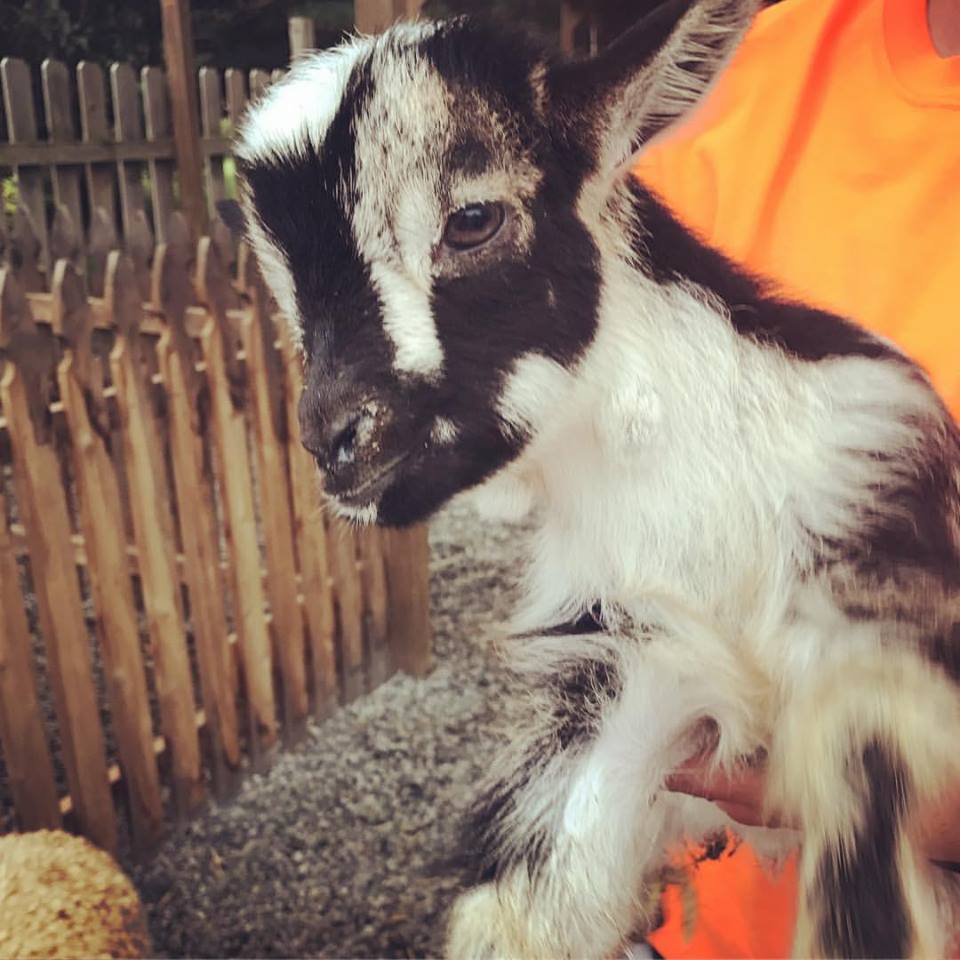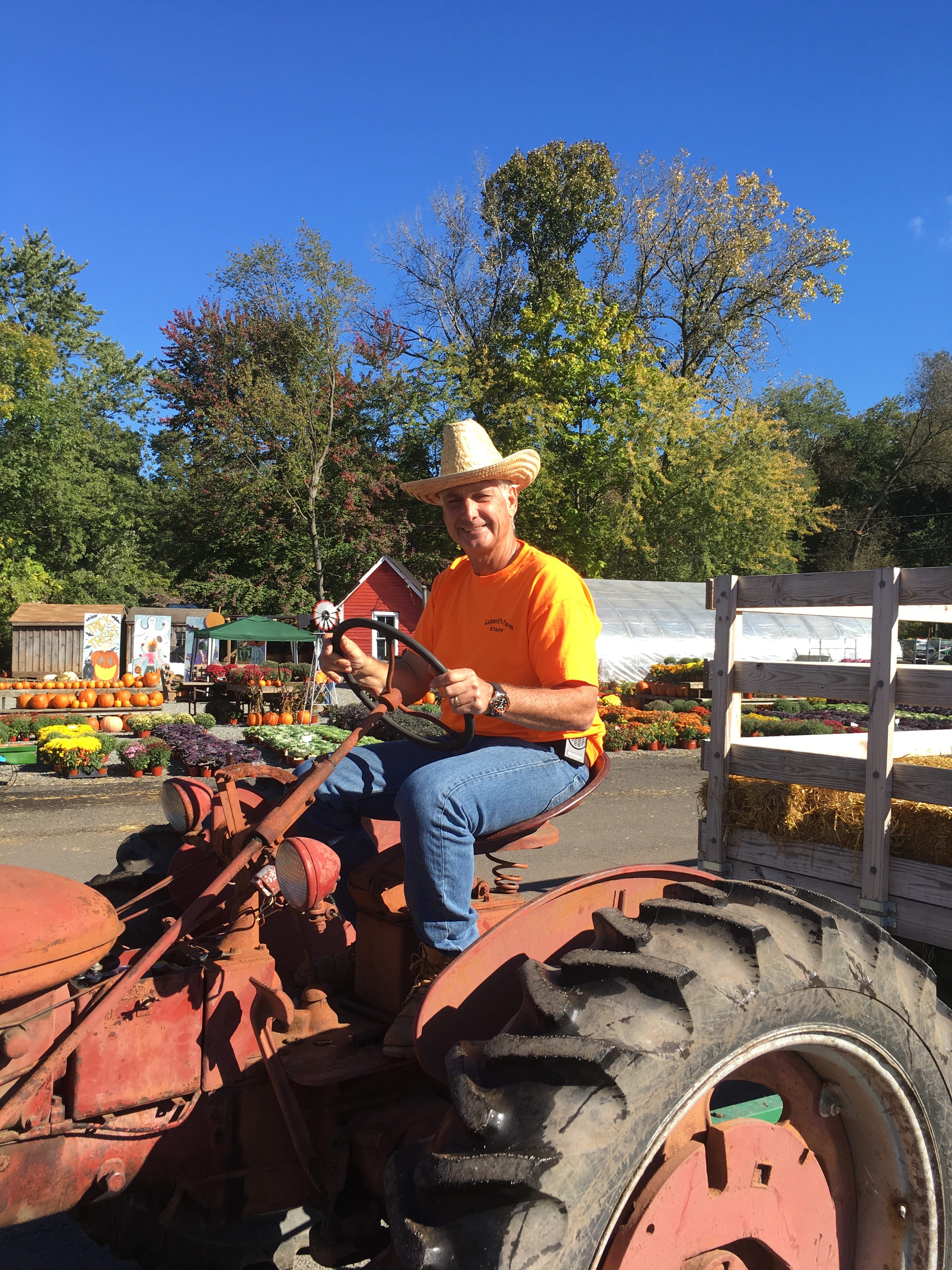 Tractor-Pulled Hayride
Go for a spin on our tractor with Farmer Tony where you can go over the bridge, through the hay, and to the pumpkin patch we go!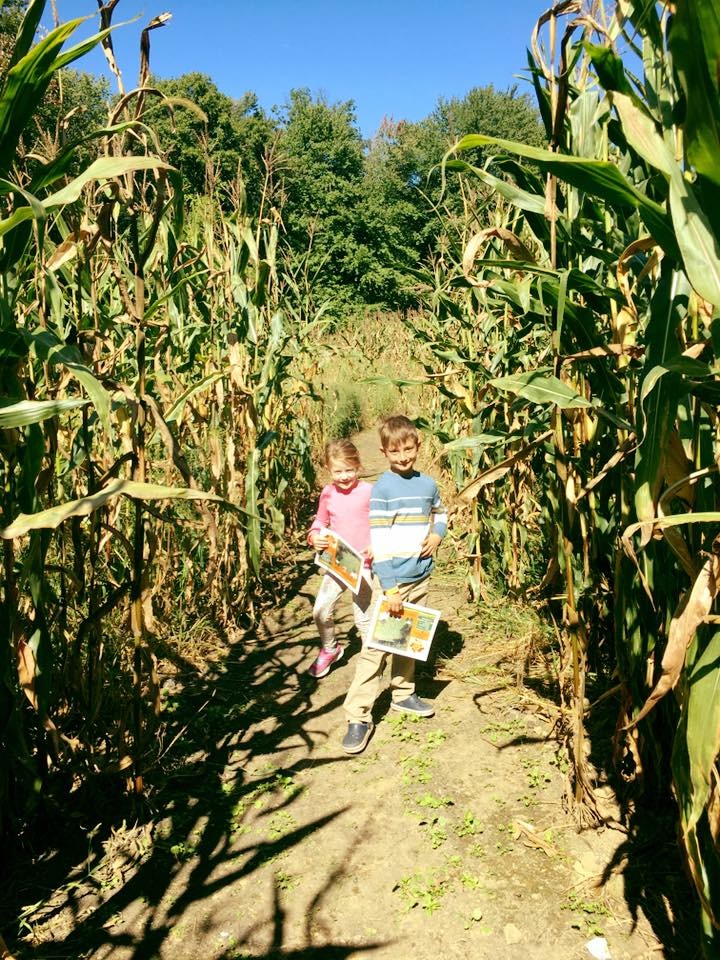 Corn Maze
**Due to the drought and deer, our 2022 Corn Maze status is TBD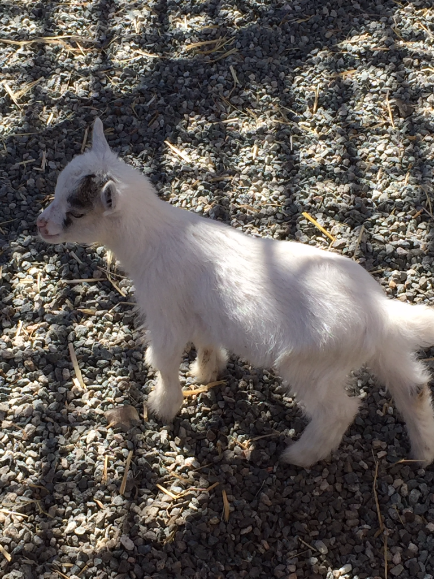 Feeding Zoo
Come see and feed the farm animals at Lupardi's! We have a variety of animals available, including sheep, goats, llamas, piglets, and more.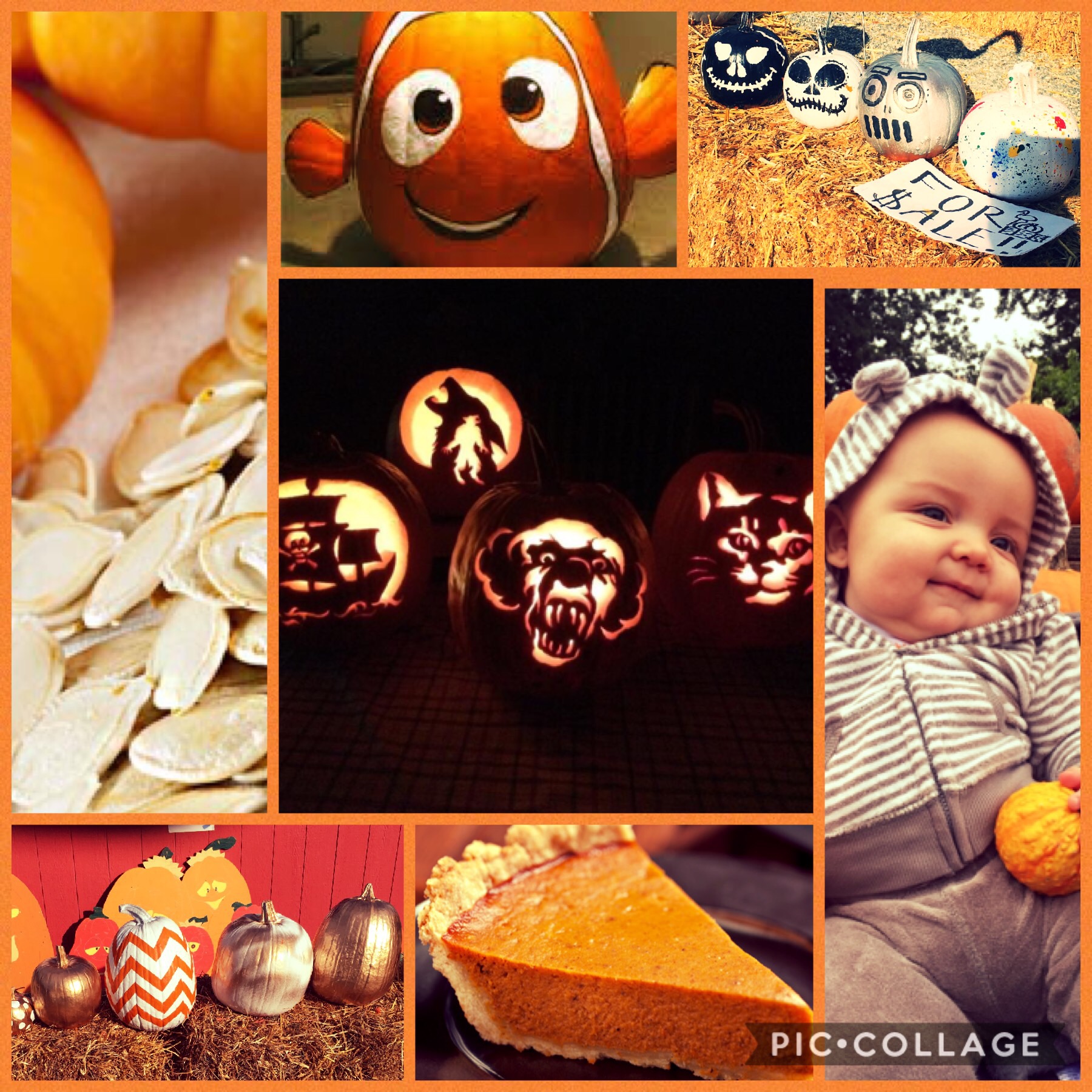 Pumpkins, pumpkins and more pumpkins!
Whether for painting, carving, fall decoration, or even to toast some seeds or make a delicious pumpkin pie; we have pumpkins of all shapes and sizes, and for whatever your heart may desire!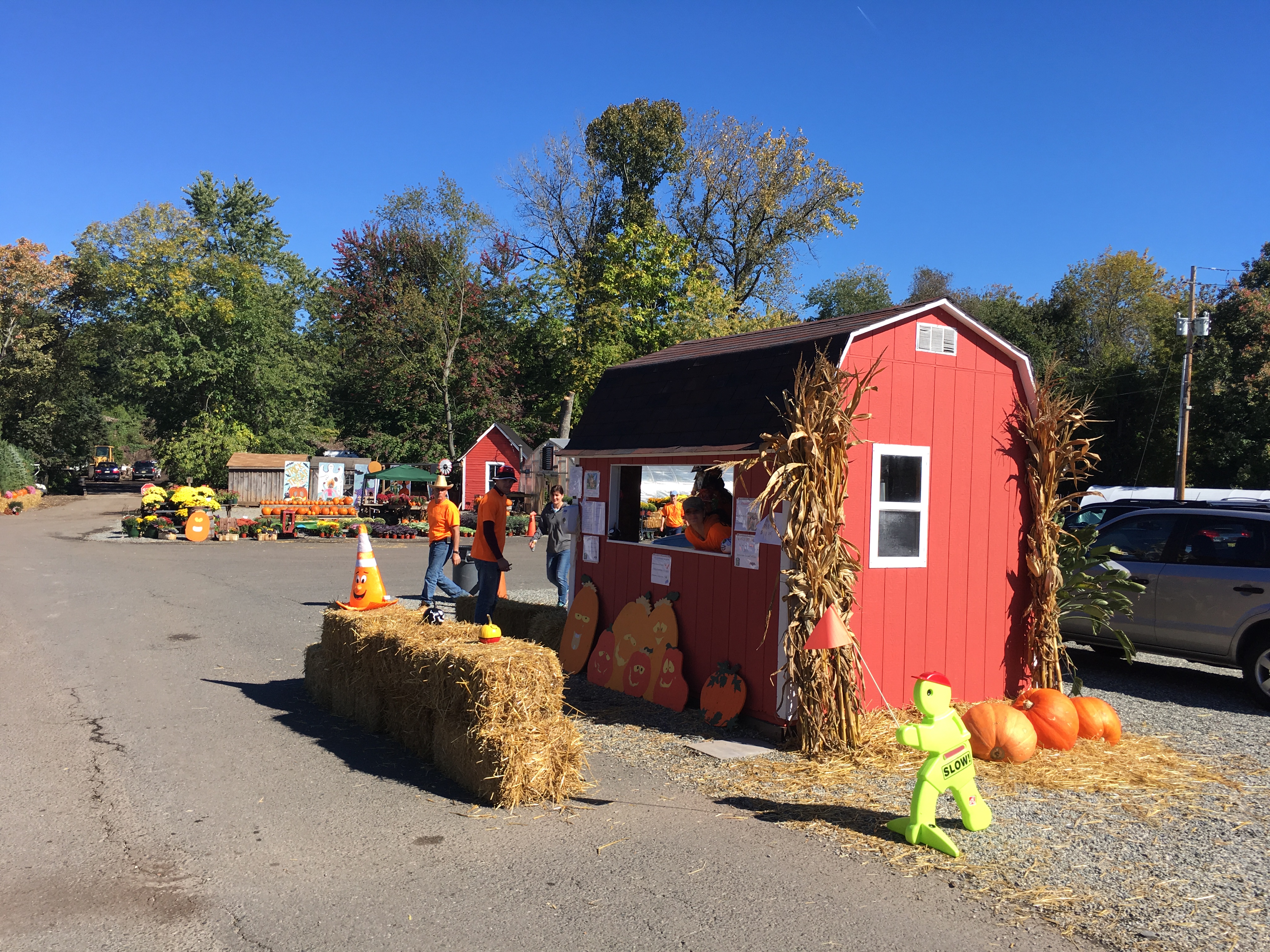 Snack Hut
Stop by our Snack Hut for a tasty snack! We have an assortment of snacks, hot dogs, hot pretzels, donuts, cider, juice, and water!
Want more info?
Have a question? Or want to learn more about Fall Fun 2022, contact us today!